Outdoor Summer Festivals Near Milwaukee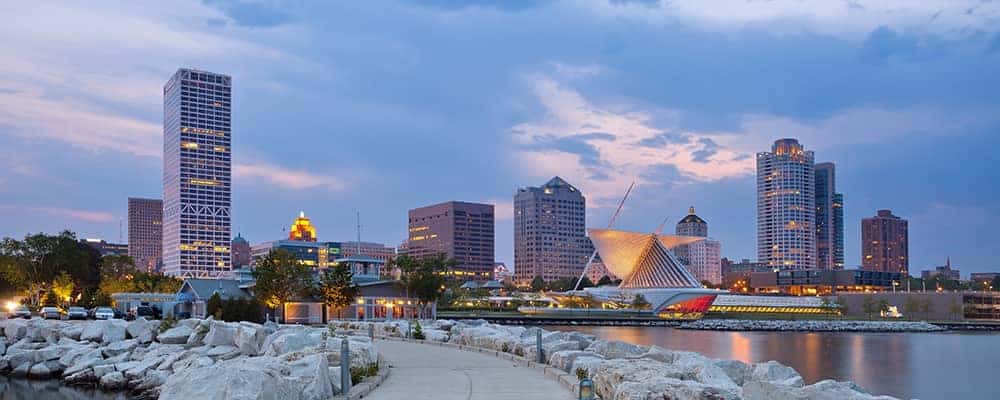 The Milwaukee summer festival season is in full swing, and there are a wide array of events and concerts for you to get out to and enjoy. With so many outdoor summer festivals near Milwaukee to choose from, it can be a little overwhelming to keep track of all your options. Here at All-Star Honda, we've prepared a guide of some Milwaukee outdoor festivals that we think you should not miss. The Milwaukee festival schedule can be somewhat daunting at first glance, but our guide should help you plan your summer fun.
Featuring an eclectic mix of reggae, R&B, funk, blues, and of course, jazz, Jazz in the Park is one of the most popular Milwaukee music festivals. Concerts take place every Thursday evening 6 p.m. to 9 p.m. from May 30 to August 29 in Cathedral Square Park. Get there early to enjoy the Jazz in the Park Happy Hour where drink specials are offered from 5 pm to 6 pm.
Travel back in time to the days of noble knights and merry maids every weekend from July 6 to September 2, rain or shine, at a beautiful 30-acre site in nearby Kenosha. The Bristol Renaissance Faire revelry starts at 10:00 a.m. and continues to 7:00 p.m. The Faire features 16th-century games, rides, food, arts and crafts, music, and a cast of colorful characters.
One of the best free outdoor concert series in Milwaukee this summer, River Rhythms features some of the finest local bands and musicians. Concerts take place every Wednesday 6:30 p.m. to 9:00 p.m. in Pere Marquette Park from June 12 to August 28. This year's lineup includes Radio Radio, Natty Nation, Leroy Airmaster, Cigarette Break, The Squeezettes. Mellencougar, De La Buena, and more!
Music, food, and fun is in store July 19 to 21 at Henry Maier Festival Park. Festa Italiana celebrates Milwaukee's vibrant Italian community with parades, entertainment, games, music, traditional Italian cuisine, and nightly fireworks. It's fun for the whole famiglia.
From June 26 to July 7 Henry Maier Festival Park will be rocking with pop, country, rap, rock, electronic, and alternative music. Summerfest is the world's largest music festival and this year will feature headliners such as Willie Nelson, Jennifer Lopez, Billie Eilish, Zac Brown Band, The Killers, and more. With over 800 acts on 11 stages right on the lakefront, you'll enjoy some of the best concerts in Milwaukee this summer. The festival also offers food from some of Milwaukee's finest restaurants, a wide variety of local vendors, and the Northwestern Mutual Children's Theater & PlayZone with performances by magicians, jugglers, dance groups, and puppets.
More Milwaukee Area Outdoor Summer Festivals
We've only scratched the surface when it comes to local outdoor summer festivals. If you're looking for festivals in Milwaukee this weekend, check out some of these other events:
Bastille Days – July 11-14, Cathedral Square Park
Washington County Fair – July 23-28
German Fest – July 26-28, Henry Maier Festival Park
Brady Street Festival – July 27, Farwell Avenue to Van Buren Street
Milwaukee Brewfest – July 27, Lincoln Memorial Drive
Wisconsin State Fair – August 1-11
Black Arts Fest MKE – August 3, Henry Maier Festival Park
Waukesha BluesFest – August 9-10, Naga-Waukee Park in Delafield
Get Local with All-Star Honda
From May to Indian summer in Milwaukee, you'll have a dizzying selection of outdoor festivals to choose from. Here at All-Star Honda, we're always looking for fun things to do in Milwaukee in summer and beyond, so check back with us to find out more about local events and activities. Check out our list of the best Mexican restaurants in Greenfield, and if you have any questions, or would like more information, please feel free to contact us.