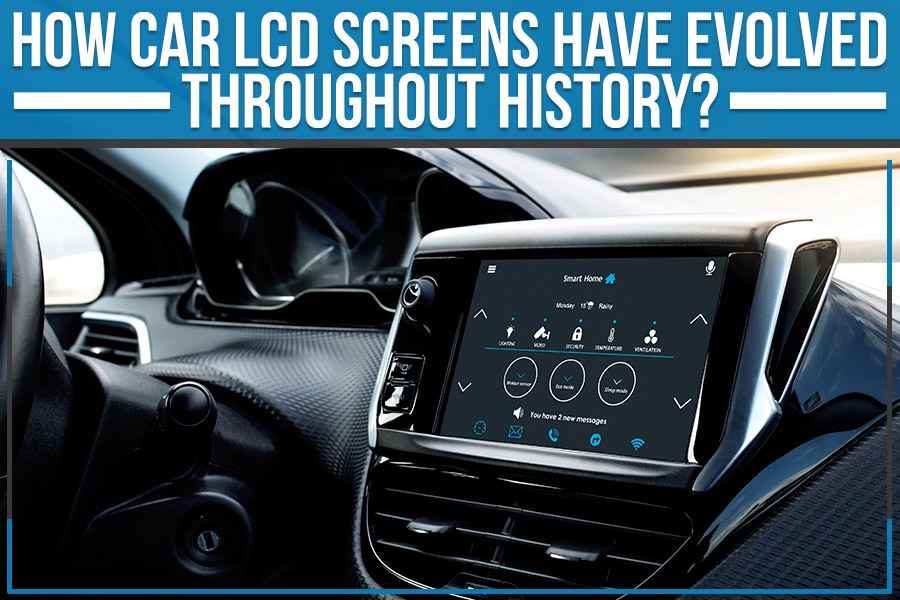 The modern car is equipped with features and amenities to make the driving experience more comfortable and enjoyable. One important feature of a vehicle is the LCD screen. This screen allows you to control all the functions of your car, from the air conditioning to the sound system. This post will look at the history of car LCD screens and how they have evolved.
Amazing Evolution
The evolution of car LCD screens has been quite something to behold. The first units were classic and clunky, with limited capabilities. The LCD screen was a basic black and white unit that displayed very little information. It was mounted in the dashboard's center and provided the driver with only the most basic information.
But over the years, they have evolved into sleek and powerful touch screen displays that can do more than show the time and the temperature. They are the ultimate infotainment systems that provide drivers with a wealth of information.
The Classic DIN Head Units (From the 80s)
If you're old enough to remember cars in the 80s, you'll know that most of them had basic head units with a screen showing the time and basic information. There was no interactivity whatsoever, so if you wanted to change any settings on the car, you had to go through the manual. These head units were very basic, but they did the job they had to do.
However, they were better than the old analog systems and allowed drivers to change settings and see information easily. They also laid the groundwork for future head units that would be much more advanced.
The Modern LCD Head Units (From the 2000s)
In the 2000s, car LCD screens became more advanced, with better graphics and functionality. They could play music and showed more information than the classic DIN head units.
Additionally, they could be controlled through a touchscreen, making them user-friendly. This allowed drivers to manage all of the car's functions easily. These head units were a big step up from their predecessors. They provided a lot of functionality and were very user-friendly, making them a popular choice for drivers.
The Latest Car LCD Stereos (2012 And Beyond)
In more recent years, car LCD screens have become even more advanced. They are now controlled through touchscreens and are more powerful than the head units from the 2000s. Additionally, they can be used to manage many car features, such as navigation and climate control.
Additionally, many newer cars come with CarPlay and Auto. These are software platforms that allow drivers to use their car LCD screens to control various functions of their smartphones. For example, CarPlay allows drivers to use Apple Maps on their car's LCD screen, while Google Auto enables drivers to use Google Maps.
Overall, car LCD screens have come a long way in the last few decades. They are now a lot more powerful and can be used to control many car features.
All Star Honda, serving Wauwatosa, WI, takes pride in carrying and selling genuine car parts. You can buy high-quality OEM car parts without any worries. We also offer competitive prices and convenient hours. 
Buy genuine car parts here!