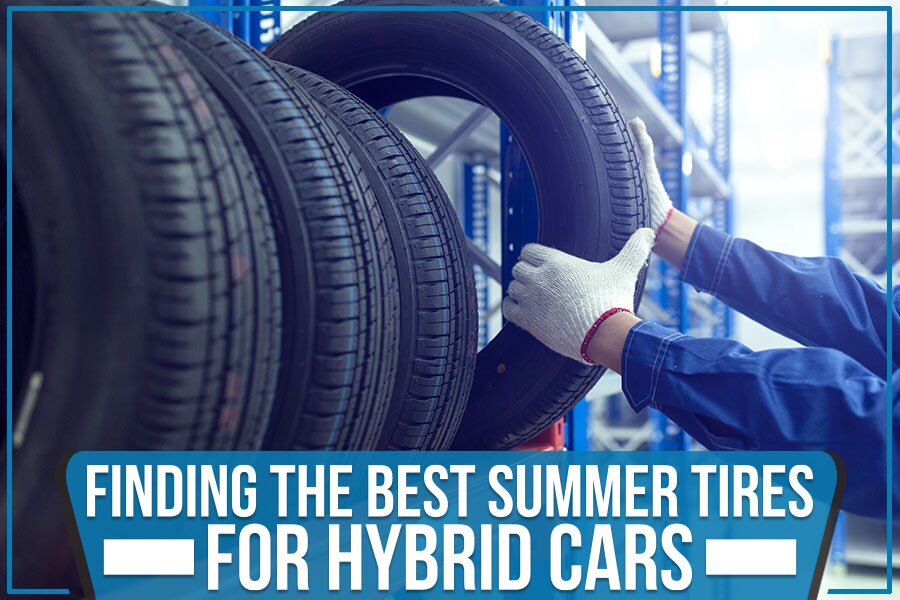 If you have a hybrid car, it's important to make sure you buy the right type of tire for your vehicle and keep the existing tires maintained. In this blog post, we will discuss the best summer tires for hybrid cars and provide tips on how to choose your next set of tires!
Factors to Consider When Choosing Hybrid Car Tires?
There are many tire specs to consider when choosing tires for your hybrid car:
The first factor is the type of terrain you'll be driving on. If you live in an area with lots of hills and mountains, you'll want to choose a tire that has good traction.
Another factor to consider is the weather conditions in your area. If it gets hot where you live, you'll want to choose a tire that can handle the heat.
Finally, you'll also want to consider the price when choosing tires for your hybrid car. There are many different brands and types of tires out there, so you'll want to find a set that fits your budget.
5 Best Hybrid Car Tires
Continental CrossContact LX25
It is a great summer tire for hybrid cars. It is designed to provide excellent traction and handling on wet or dry roads.
Michelin Pilot Sport A/S Plus
It is another great option for summer tires. It offers superior grip and handling, making it a great choice for performance driving.
Bridgestone Potenza RE980AS
The tire happens to be another excellent summer tire for hybrid cars. It provides good traction and handling on both wet and dry roads.
Pirelli P Zero Nero M+S
It is a great all-season tire for hybrid cars. It also offers the same benefits as other tires on the list.
Goodyear Eagle Fierce XY
It is a great summer tire for hybrid cars. However, you can decide according to your budget and needs.
As you are going through these tires, you might do well to take some other factors into consideration. That way, you will find the right tires for your hybrid vehicle.
First, you need to make sure the tire is compatible with your car's make and model.
Second, you need to choose a tire that offers good traction and handling.
And finally, you need to select a tire that has low rolling resistance.
Looking for a reliable & affordable place to take care of your car? Look no further than All Star Honda, serving Greendale, WI. We're your one-stop shop for everything automotive, whether it's buying an electric car or getting your tires serviced.
Check out our promotions on parts and accessories. We're passionate about providing excellent customer service, so you can rest assured that you're in good hands when you visit us. Plus, our prices are unbeatable! So, what are you waiting for?
Come on down to All Star Honda today!