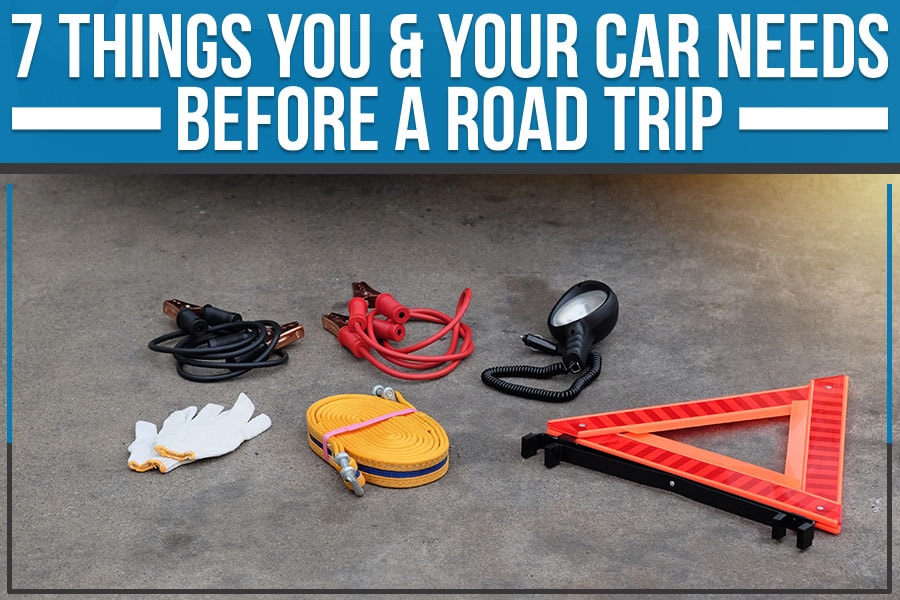 Summer travel is a time-honored tradition for families and friends alike. This year, don't let your car put a damper on your vacation plans - prepare it for the journey ahead of time!
Here are some tips to get your car ready for summer road trips.
1)
Check the Tires and Tire Pressure -
Inspect your tires for any cracks, bulges, or bald spots; repair or replace the tires if you find any damage. Also, don't forget to check tire pressure levels and inflate the tires before heading out. Functional tire pressure levels improve your gas mileage and keep your car running smoothly.
2)
Check All Fluid Levels -
Another crucial step in preparing your car for a road trip is checking all fluid levels. This includes the engine oil, brake fluid, power steering fluid, transmission fluid, and windshield wiper fluid. Top off low fluid levels and check for leaks under the hood.
3)
Test and Tightly Secure the Battery -
You may want to carry out a few tests on a car battery older than three years before hitting the road. A failing battery can leave you stranded, so it's better to be safe than sorry. Once you know the battery is in good working order, make sure it is tightly secured in its compartment. Loose connections often result in electrical problems.
4)
Check Your Lights -
Your car's lights should be functional before a long road trip. This includes the headlights, taillights, brake lights, and turn signals. Replace any burnt-out bulbs and ensure all lenses are functioning at optimal levels.
5)
Inspect and Repair Brakes -
If your brakes are making strange rumbling and squealing noises, or the brake pedal feels mushy, call for a professional inspection. Worn-out brakes are dangerous as they risk failure while you're driving. Ensure brake fluid is at optimal levels and that all other brake components are in good condition.
6)
Perform Regular Maintenance -
Ensure you follow regular maintenance like oil changes and tune-ups. This prevents mechanical issues from cropping up while you're on the road. Servicing your car before a long trip is always a good idea.
Professional auto technicians can identify any potential safety issues and ensure everything is in good working order.
7)
Pack an Emergency Kit -
You never know when an emergency strikes while you're on the road. That's why it's always a good idea to pack an emergency kit. This should include jumper cables, a first-aid kit, flares, and a flashlight. Having emergency supplies can help you out if you run into trouble.
The summertime is an excellent opportunity to take road trips with family and friends. A little preventative vehicle maintenance can save you time and money down the road.
Schedule a service
appointment with
All-Star Honda
, serving Milwaukee, WI, today - we can help make sure your car is in top condition for your next road trip. Plus, we always offer competitive prices and excellent customer service- so you can rest assured knowing your trip will be as smooth as possible.