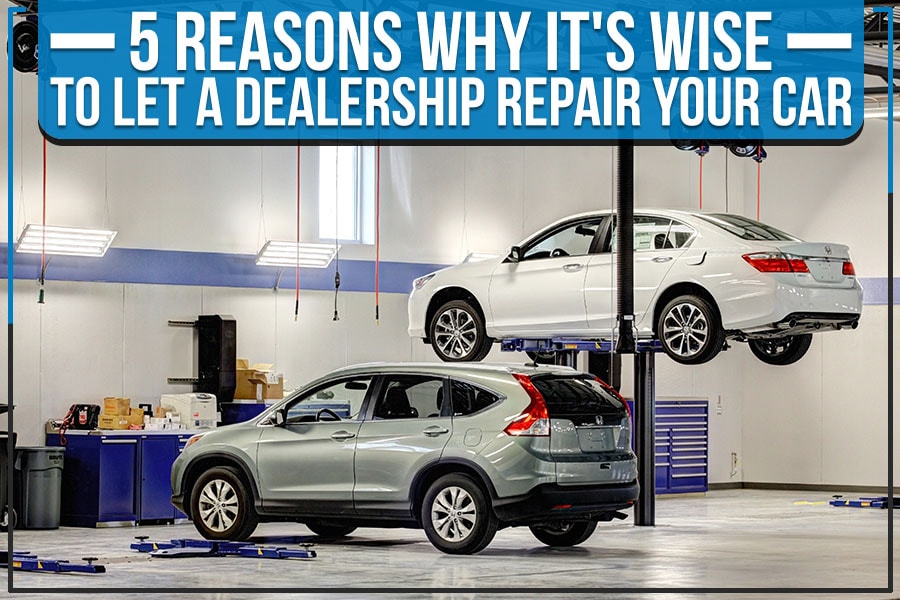 When your car breaks down, it can be a huge inconvenience. You have to find a tow truck, get your vehicle towed to the nearest service station, and then wait for hours while they try to fix it. And if they can't fix it? You're out of luck.


These days, many people choose to take their cars to a dealership instead of a service station. It's no secret that car dealerships make a lot of money. They are one of the most profitable businesses in the United States. But is this the best decision for your car?


Here are five reasons by All Star Honda why taking your car to a dealership for repairs is an intelligent decision:
 
1. You'll Get Better Service
Dealerships are specialists at working on your car's make and model, so they know exactly how to fix it quickly and efficiently. Service stations don't have the same expertise, which means your car could sit around for quite a while so the mechanics can figure out what's wrong with it - if they know what they're doing!


2. You Won't Have to Worry About Quality
Dealerships work on cars every day, so they don't need to cut corners or use substandard parts to make a profit. They also offer reliable warranties for their services, and since they want regular business from you, the dealership will be more likely to honor that warranty.


3. You'll Get Better Customer Service
The technicians at dealerships are used to dealing with customers, and so they are usually more polite and helpful than the staff at service stations. If you have a problem or question, it's easier to get help from someone who works at the dealership than someone at a service station.


4. The Mechanics at Dealerships Are More Experienced
Dealership mechanics are typically more experienced than service station mechanics. They know how to fix different problems with different cars, and they're familiar with the manufacturer's specifications. This means that they can usually fix your vehicle faster than a mechanic at an auto shop.


5. The Dealership Will Be Able to Get Parts For Your Car Faster
Suppose you need new tires or other parts for your vehicle. In that case, the dealership will typically have them stocked or can have them quickly shipped to their location so that they can be installed right away without you having to wait weeks for the parts to arrive.


Conclusion
The dealership is often the best decision for your safety and financial well-being. It's important to remember that dealerships are experts in the cars they deal with, so they know what repairs are required and how much it will cost upfront. They also have access to certified parts, which will help extend the life of your vehicle as opposed to cheap imitation products from local shops. When you consider these benefits alongside their expertise, convenience, and affordability - there's no reason not to schedule a service with your All Star Honda dealership serving Brookfield, WI. Contact us today!